About us
U3A CANBERRA is part of a worldwide movement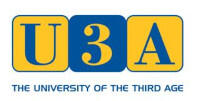 There are about 300 U3As in Australia, 69 across New South Wales (NSW) and one in the ACT. Nationally there are over 100,000 members.
Principles of U3A
To provide affordable learning opportunities for older people, using the skills and abilities of the members themselves;
Those who learn shall teach and those who teach shall learn, and there shall be no distinction between the two;
There shall be no qualification for membership, and no awards, degrees and diplomas shall be given;
The emphasis shall be on learning for the love of it, and shall include an emphasis on the values of making things and improving skills of all kinds;
Learning shall take place in a friendly, supportive and social environment;
Those joining U3A shall pay for its upkeep;
There shall be no payment to any person (member or non-member) for teaching or providing a service to members except in the case of reimbursement for such expenses as travel, photocopying, etc.;
The curriculum of a U3A shall be determined by the needs/preferences of members and according to the resources available to it; and
To be at all times, non-political and non-sectarian in our approach.
Our members
U3A Canberra (formerly U3A-ACT) was established in 1986 from an initial public meeting of 100 people, and we now have over 4000 members and we continue to grow. The ACT has a single U3A. It includes members living in Queanbeyan and Yass and surrounds.
Our members are all volunteers, and our courses are developed and delivered using the skills and abilities of the members themselves. It is an organisation of volunteers, run by volunteers and we welcome your interest in any of our activities.
More than 200 courses available
We run more than 200 courses across different disciplines and topic areas, from hands-on courses such as photography, learning to play a musical instrument, social outings, activity courses including travel, dance, yoga, or learning lawn bowls, through to more formal courses and discussion groups. No prior educational qualifications are required; no degrees are awarded.
The range and number of courses are entirely dependent on the availability of volunteer course leaders. We encourage members to give courses on subjects, which they feel competent to lead.
While many of our courses follow the dates of the four ACT public school terms, it is up to the individual course presenters to decide if their course has a break over the school holidays, and many of our courses run for periods of as little as one to two months. Our scheduled program of activities takes place mostly on week days, and at a range of venues around the ACT.
Enrolling in our courses
Before enrolling in any of our courses, you will need to become a member. By joining U3A Canberra, you will stimulate your mind, meet other people who have similar interests and make new friends.
Go to membership details page for information on how to join.
Partnership with University of Canberra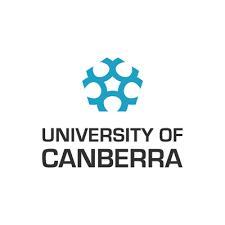 U3A Canberra has a Memorandum of Understanding with the University of Canberra. This allows U3A financial members to audit units at the University of Canberra at its Bruce campus.
Auditing is defined as listening. U3A members have audited a variety of units and have found the experience rewarding, saying that the units have been of a high quality and very interesting.
More information
For more information about where we meet, the key dates and our history; click on the links in the left hand margin.
You can also use the headings at the top of the page to take you to information about our courses, and the Contacts page.
Alternatively, you can email or call U3A Canberra using the general enquiries information on the Contacts page.
We welcome new members and look forward to meeting you at one of our events.